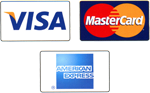 Atlanta
Newnan
Peachtree City
Fayetteville
Sharpsburg
Jonesboro
College Park
Carrolton
Tyrone
Brooks
Senoia
Riverdale
and many more! Visit our Delivery Area page for more information.
Jump 2 It Rental Policies
Safety is our #1 concern. Jump-2-It, llc. reserves the right to refuse setup and early removal at any event that has the potential to cause damage to its equipment and/or event attendees.
Deposits
In most cases, a $50 or 10% deposit (whichever is greater) will be required for unit rented. Unless otherwise agreed, deposit payment must be received within 24 hours of placing the reservation in order for the order to remain in our reservation system. For your convenience, we accept MasterCard, Visa, Cash, Money Order. Any outstanding balance, not paid in advance, will be collected by the Jump2It Representative prior to set up any equipment.
Cancellations
Once booked, deposit are non-refundable, except due to cancellations within our weather policy. If the event is cancelled by the customer within 14 days, but more than 7 days, of the event date, 50% of the rental amount is due, unless the item can be rebooked. If the event is cancelled within, or equal to, 7 days of the event date, 100% of the rental amount is due, except for cancellations due to the weather policy.
Weather Policy
The customer may cancel their reservation, the day before the scheduled event, if the chance of rain is over 40% during the any hour of the scheduled rental period. Any cancellation outside of this policy will result in the full amount of the rental being due, unless we are able to rebook the same equipment out to another customer. As a standard, we only use the www.weather.com hourly forcast for cancellations purposes. We cannot accept any weather predictions from other sources. Cancellations within the weather policy can only be made on the day before the event.
Liability/Safety
On the day of your event, your signature will be will be required on our Equipment Rental , Release & Hold Harmless Agreement. In certain instances, an additional Waiver of Liability may be required for event participants. Please download and/or review these documents prior to your event and contact us with have any questions. In addition, please review the Operating Procedures and Safety Information on our website's Tutorial page.
Inclement Weather
For the safety of equipment and personnel, Jump-2-It, llc. will not setup equipment with the following conditions: driving rain, snow/ice, high winds, or the temperature is below 30 degrees. If possible, Jump-2-It, llc. recommends that you reserve a suitable alternate indoor location for your event such as a church, gym or community center.
If you request delivery in these conditions, and we are unable to set up due to environmental and/or weather conditions upon arrival, your deposit will not be refunded.
After arrival of
our delivery crew, no refunds will be issued solely due to environmental and/or weather conditions.
Taxes
In accordance with state/local laws, we charge sales tax on all rentals.
Rental Agreement
You may view our rental agreement here
© 2016 Jump 2 It™. All rights reserved. Georgia (770) 629-5318 jay@jump2itpartyrentals.com